Dollar Tree DIY Kitchen Decor Ideas With Clear Photos
Here are 15 interesting DIY kitchen decor ideas using Dollar Tree products. You can create your own collections of kitchen DIY decor with what you have in your home. Kitchen Dollar Tree decorations are common because they are typically inexpensive, thoughtful and easy to gather. They're also versatile and can range from being understated to wildly ornate. Kitchen decoration ideas with photos…Keep reading to see these Dollar Tree DIY Kitchen Decor Ideas!
In case you are in a hurry…
How do I decorate my home from the dollar store?
I love decorating our home using Dollar Tree products because it's easy to take something from Dollar Tree and turn it into something else. Dollar Tree has many useful kitchen decorations as well and dishes, bowls, glasses and more to easily add flare to your kitchen decor.
Do it yourself home decorating ideas on a budget
If you are looking for home decor ideas on a budget, you have come to the right place. Grab a cup of coffee and get cozy while checking out all of these DIY Dollar Tree Kitchen decorations!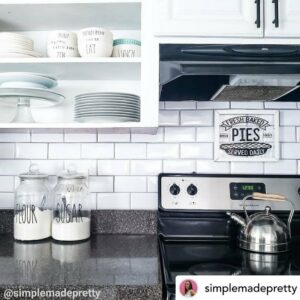 Dollar Tree Peel and Stick Subway Tiles by Simple Made Pretty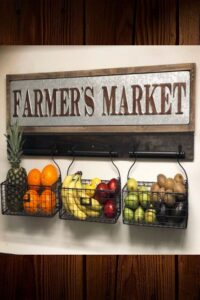 Dollar Tree Hanging Fruit Baskets from Involvery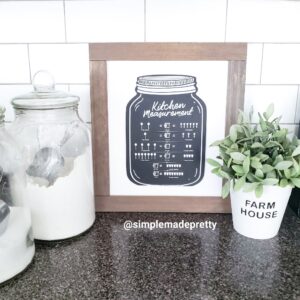 Dollar Tree Kitchen Conversion Chart Sign by Simple Made Pretty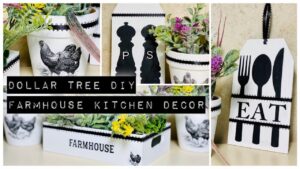 Dollar Tree Farmhouse Kitchen Signs from Simple DIYer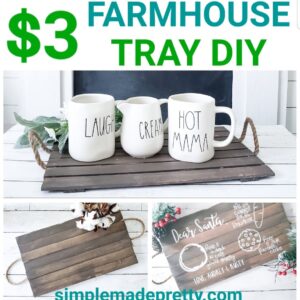 $3 Farmhouse Tray DIY by Simple Made Pretty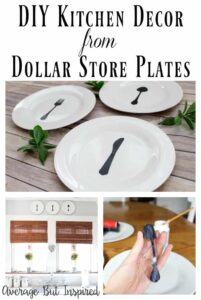 Dollar Tree Kitchen Plates by Average But Inspired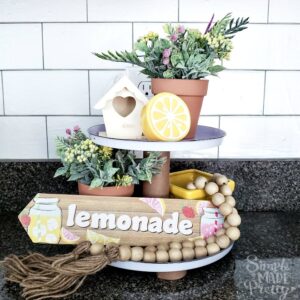 $1 Tiered Tray by Simple Made Pretty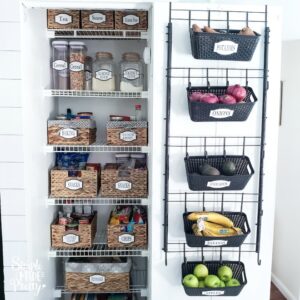 Dollar Tree Over-the-Door Organizer by Simple Made Pretty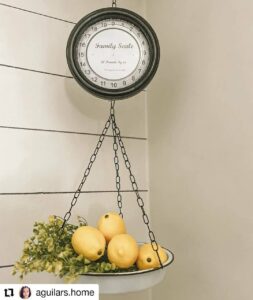 Kitchen Scale Dollar Tree DIY by Aguilars.Home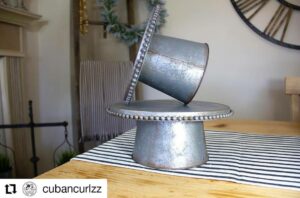 Dollar Tree DIY Cake Stands by CubanCurlzz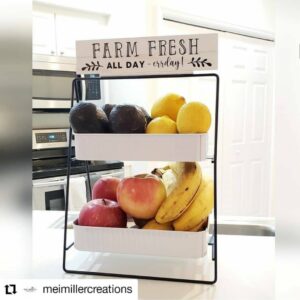 Tiered Tray Sign decor by meimillercreations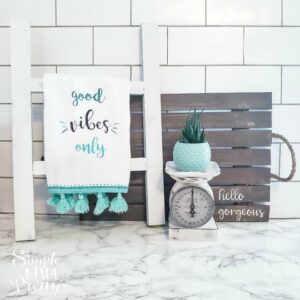 Kitchen Tea Towel Ladder by Simple Made Pretty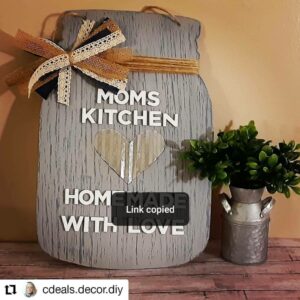 Mason Jar Dollar Tree Sign by CDeals.decor.DIY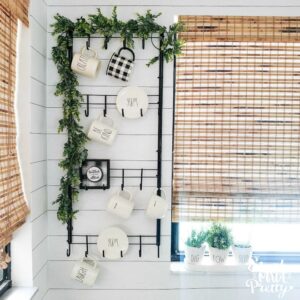 Dollar Tree Mug Rack DIY by Simple Made Pretty
Wrap up about the Dollar Tree DIY Kitchen Decorations
I hope you enjoyed checking out these Dollar Tree kitchen items and DIY decorating ideas. These Dollar Tree Kitchen decorations are perfect for outfitting an apartment. I especially love the Dollar Tree Peel and Stick Subway Tile to update a kitchen back-splash! Simple Made Pretty has a tutorial in this post sharing how to apply the Dollar Tree Subway Tiles so you can easily peel them off later.
—>>Find a Dollar Tree near me!
Pin this post to your favorite Pinterest Board for later…

Related articles that you might also like…
Disclaimer: This post may contain affiliate links or a sponsored post. All opinions are always 100% mine and I don't partner with any product or company that I don't use and love. Please see our Full Disclosure for more information.
Dollar Tree DIY Kitchen Decor Ideas With Clear Photos